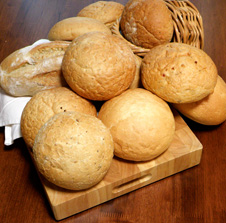 Breads
Austral Croissants produces a wide variety of breads, including Cobs, Baguettes, Focaccia and a selection of small and large rolls.
With a French influence and traditional baking practices, Austral Croissants products will provide a crunchy European style crust when cooked to the recommended instructions.
Cook par-baked products at 180 / 220 degrees for 8 - 10 minutes until desired colour. (A better finish from thawed)
Cooking at a lower heat will only dry the bread.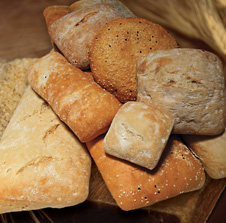 Specialty Breads
Austral Croissants has a selection of speciality breads to suite most catering establishments. Turkish, Ciabatta and Pannini's in a variety of different flavours and sizes, enquire with your wholesaler for supply, or contact us for your nearest stockist.